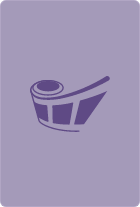 The movie "Thank God," starring Ajay Devgn, Sidharth Malhotra, and Rakul Preet Singh has been in the news virtually every day for the wrong reasons. Online users widely disliked the recently released trailer. People have been calling for its banning. It has faced some legal issues for its portrayal of Chitragupt, played by Ajay. According to the most recent information, Kuwait has banned the movie.
According to a leading entertainment portal, the film was not passed by the Censor Board as they have decided to stop the film's release in Kuwait. Rashmika Mandanna and Amitabh Bachchan's "Goodbye" and Sunny Deol and Dulquer Salmaan's "Chup" have both been approved by the Kuwait Censor Board.
Earlier, it was reported that a fringe group from Karnataka has called for a ban on the film for mocking religious sentiments… Hindu Janajagruti Samithi spokesperson Mohan Gowda reacted to the teaser by saying they would never accept the movie's disrespect for Hindu gods Chitragupta and Lord Yama. Additionally, they have demanded that "Thank God" be banned for offending religious emotions and that the Censor Board refused to certify the movie.
The new song, titled "Manike," which features Nora Fatehi and Sidharth, was unveiled by the producers on Friday. Fans have been showing them love, and the duo has a stunning performance in the song. The movie will premiere on October 24.