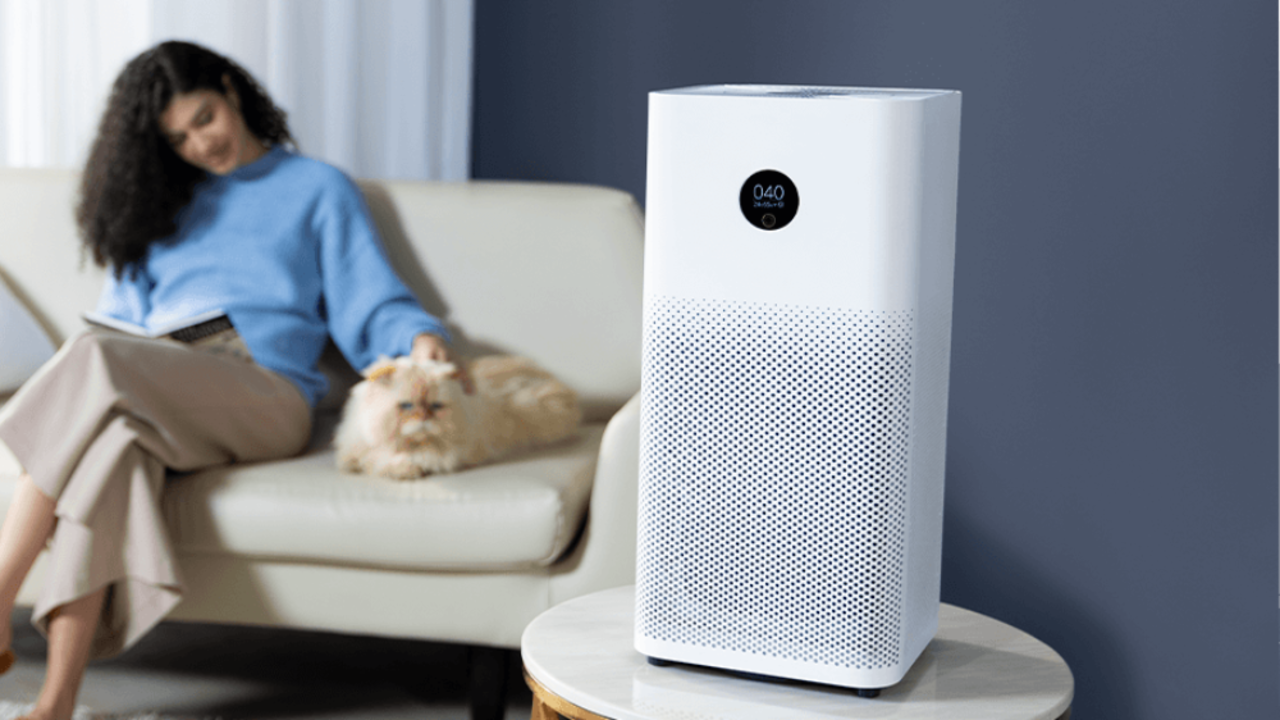 The Mi Air Purifier 3 generates a lot of buzz in the air purification industry, and it's not hard to see why. Not only does this device boast advanced features like its app-controlled technology and comprehensive filter system, but it also carries an incredibly affordable price point. This blog post will explore whether or not the Mi Air Purifier 3 is worth all of the hype it's receiving by examining what makes this product stand out from its competition, as well as any potential downsides that one should consider before investing in this product.
Mi Air Purifier 3 Design
The Mi Air Purifier 3 appears simple at first glance. It's a rounded box with a matte white finish that is about 52 inches tall and 24 inches wide. Its job is not to stand out in your home but rather to blend in, which it does excellently. While most air purifiers have grills on the front or back, the Mi Air Purifier 3 only has perforations on three sides. The rear has an easily removable panel that allows access to the filter assembly. The top of the purifier has a grill to outlet the purified air. Given my experience with changing air filters, the Mi Air Purifier 3 is one of the more affordable options. My only complaints about the design are the lack of colour options other than white and the lack of a handle to carry it around. Because it will mostly be sitting in one place circulating air, it is more likely to become stained due to dust.
There are no physical buttons to interact with the purifier. Instead, a single touch-sensitive OLED panel reduces the need for multiple displays. I prefer physical buttons in appliances, but the controls on this one were responsive, and it also helps that it's an air purifier at the end of the day, so there isn't much interaction to do; you can change the modes, and that's it. So having touch controls makes perfect sense.
The display also shows the current AQI levels in the room, with a smaller row showing the ambient temperature, humidity level, and mode selected.
Mi Air Purifier 3 Specifications
Before going deeper into the Mi Air Purifier 3's performance, I'd like to explain its filter technology's technical terms. The Mi Air Purifier 3 features a HEPA Class 13 filter rather than the EPA one in previous models. HEPA stands for high-efficiency particulate air (filter), and as you might expect, removing the 'high' from this acronym results in efficient particulate air (filter). The main difference is filtration efficiency; HEPA can theoretically remove 99.97% of dust, pollen, mould, bacteria, and airborne particles larger than 0.3 microns. An EPA filter can capture 99% of particles with 2 microns or greater diameters.
Is it true that HEPA kills Coronavirus? Nope. Even so, it includes an odour filter that captures foul-smelling particles in your room.
The Mi Air Purifier 3 also has a CADR, or clean air delivery rate, of 380 cubic metres per hour, thanks to a centrifugal fan at its core. The higher the CADR value, the faster an air purifier can clear a room's air. Moreover, it is officially rated to provide clean airflow for an area of up to 484 square feet, making it suitable for a medium-sized room. Another buzzword in this context is 360-degree coverage, which can purify the air from all corners. This is useful because you can place this purifier anywhere in the room to achieve the best results.The Mi Air Purifier 3 can also be integrated into your smart home because it is compatible with Xiaomi's Mi Home app. It also has Google and Alexa integration.
Mi Air Purifier 3 Performance
In terms of performance, the Mi Air purifier 3 does its job admirably. When set to auto mode, it detects the dust around you and reduces the PM2.5 particulate matter. The upgraded centrifugal fan and custom brushless motor improve purification, while the square air outlet reduces wind resistance and provides better airflow. It reduces PM2.5 levels within minutes. According to the company, it can filter 6333 litres of clean air per minute with a Clean Air Delivery Rate (CADR) of 380 m3/h, which is 22% more than the Mi Air Purifier 2S. It now covers 484 square feet, which is 22% larger than the Mi Air Purifier 2S.
Conclusion
Pros
Cons
Minimalist design
Available only in White
Good value for money
Can be loud when set at highest fan speed
Smart features
No handles to carry it around
True HEPA Class 13 filter
Overall, the Mi Air Purifier 3 is an excellent choice for anyone looking to upgrade their air quality. Its powerful filtering technology ensures clean air without compromising its sleek design. With an easy-to-use app, you can ensure your home's environment remains healthy and safe from pollutants. If you're considering upgrading your home's air purification system, give the Mi Air Purifier 3 a try – it won't disappoint! It is available from Amazon, mi.com and Mi Home stores for Rs. 9,965.