MC Stan won Bigg Boss 16 after defeating Shiv Thakare and Priyanka Chahar Choudhary. Kamya Punjabi has reacted to his victory.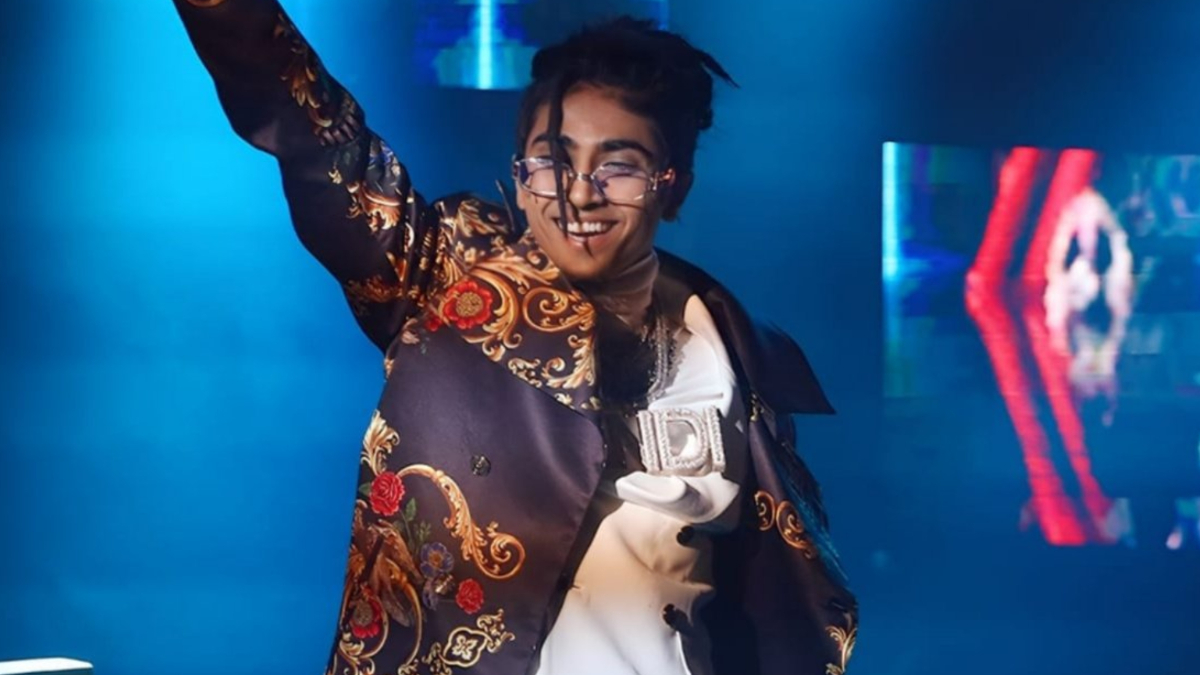 Bigg Boss 16 ended yesterday with rapper MC Stan lifting the trophy. Shiv Thakare, his mandali mate, was the first finalist, and Priyanka Chahar Choudhary was the second. His journey inside the house was nothing short of exhilarating. He initially refused to stay in the Bigg Boss 16 house and desired to return home. He used to keep quiet and avoid getting involved in anything. However, in the second half of the show, he became interested and became an integral part of the mandali. MC Stan, the season's alleged "underdog," went on to win the show. Kamya Punjabi, who was watching the show intently, has now commented on it.
Kamya stated a few weeks ago that for a change, an outsider like MC Stan should win. She is overjoyed that her wish has been granted. She expressed her heartfelt support for his victory in a tweet. She also stated that his victory demonstrates that one does not need to engage in unnecessary brawls to win Bigg Boss.
10 Facts You Didn't Know About MC Stan
1. What Is MC Stan's Real Name?
MC Stan's real name is Altaf Shaikh, as has been widely published on the internet. In tracks like "Khuja Mat," MC Stan even mentions it. However, the Hindustan Times report revealed that MC Stan's real name is Altaf Shakil Tadavi.
2. MC Stan's Father Is A Policeman
MC Stan has always had a gangster persona and has been involved in street gangs. He was also arrested and imprisoned as a result of some criminal charges. However, according to recent media sources, his father is a policeman in the Maharashtra police department.
3. MC Stan's Brother Introduced Him To Hip-Hop
When MC Stan was in sixth grade, he discovered hip hop. His brother first introduced him to 50 Cent and Eminem's music. He then began to listen to hip-hop more regularly and joined English classes in order to better understand the songs. After two years, he wrote and filmed his first song "Bhalti Public".
4. He Changed His Haters Into Fans
MC Stan made a diss track for Mumbai rappers Divine and Emiway when he first started out. Emiway Bantai then released "Samaj Mein Aaya Kya," a diss song in which he took shots at Raftaar, Divine, and MC Stan. And then MC Stan responded with "Khuja Mat." He faced a lot of backlash as a result of this entire back-and-forth. And he was one of India's most despised rappers at the time. However, in 2019, Stan released his song "Astaghfirullah," which changed people's perceptions of him. Then, with his debut album "Tadipaar," he turned his detractors into fans. And now, MC Stan has one of the most devoted fan bases in the whole desi hip-hop scene.
5. He Wrote The Diss Song "Khuja Mat" In Jail
When Emiway Bantai dissed MC Stan in his song "Samaj Mein Aaya Kya," MC Stan was in jail due to legal troubles. As he stated in his song "Amin," he wrote the response diss song "Khuja Mat" while incarcerated, depicting his difficult beginnings and how much he has suffered in his life to get to where he is today.
6. MC Stan And Emiway Bantai Are Cousins
Both MC Stan and Emiway Bantai are well-known names in desi hip hop. When they became embroiled in a feud in 2018, their supporters rallied to their side. Then, in one of his interviews, MC Stan disclosed that they have no serious beef and Emiway Bantai is his cousin. He mentioned the same thing about Emiway Bantai in many interviews, demonstrating that their beef was nothing more than an artistic battle. And everything is now settled between them.
7. MC Stan Did Not Accept Raftaar's Gift
Raftaar is one of India's most popular rappers, and he gives mics to talented budding artists as a gift to encourage them. It's a big appreciation and motivation for young emcees. But when Raftaar travelled to Pune for the reality show Hustle's auditions, he met MC Stan and gave him a microphone. MC Stan, on the other hand, did not accept the present. When questioned, MC Stan stated that he respects Raftaar, but he was unaware of the tradition and that he already had a microphone, so he declined.
8. MC Stan Believes In Aliens
On "Samaj Mein Aaya Kya," Emiway Bantai poked MC Stan and said he looks like an extraterrestrial. However, MC Stan took this positively and adopted that persona. He's a one-of-a-kind artist with an alien face tattoo on his hand. His persona is justified by his distinct dressing style, lyrics, delivery, production, music videos, and personality, which set him apart from other rappers.
9. MC Stan Reintroduced The Mumble Rap To The Indian Listeners
MC Stan's sound has changed significantly over the previous two years. He now prefers mumble or new school hip hop, and his art reflects this. Rappers like Young Thug, Lil Wayne, Gunna, XXXtentacion, and others influenced him greatly. And he has completely acquired that tone. He released his sophomore album, "Insaan," in 2022, which featured a new wave sound. MC Stan also stated that he will continue to seek the same sound forever.
10. MC Stan Is Big On High Fashion
MC Stan, like most well-known rappers, comes from a humble beginning. Despite the fact that he didn't have enough money to buy luxury items initially, his fashion sense was bold and unique. After achieving success and becoming one of the country's most popular rappers, MC Stan is revolutionizing hip-hop style with his high-fashion outfits. He has embraced fashion in the Indian rap scene, wearing luxury attire, jewellery, and shoes. He rocks Amiri, Dior, Louis Vuitton, Jordans, Vlone, Chanel, Versace, and other high-end brands.
Source: Raptrill